Teen Book Recommendations
BIRTH OF A KILLER: THE SAGA OF LARTEN CREPSLEY
by Darren Shan, Little, Brown & Company, October 2010.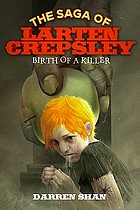 "Are cobwebs a treat where you come from?"
So begins Larten Crepsley's meeting with the mysterious Seba Nile, a meeting that sets Larten on the path to becoming a vampire. How did Larten come to be hiding in a crypt, eating cobwebs when he had started the day as a child laborer, not so different from all of the other children he knew?
The day started as any other, with Larten rising early to have a few moments of peace before his mother's yells woke his siblings and cousin, Vur. After a hurried breakfast of watery porridge, Larten and Vur headed to work at a silk factory run by the cruel foreman Traz. But Larten's world was turned upside down when Traz, in a fit of temper, killed Vur. In a haze of despair and anger, Larten struck back, killing Traz. Forced to flee the city with no supplies, Larten sought shelter from a storm in the only dry place he could find, a crypt. Little did he expect that someone, or something, else had already sought refuge there.
Birth of a Killer chronicles Larten's experiences first as a vampire's assistant, including his own introduction to the Cirque du Freak, and later as a new vampire. The action moves quickly, often skipping ahead years. Readers looking for an in depth examination of life as a vampire's assistant may be disappointed as the book moves from highlight to highlight, focusing on milestones in Larten's journeys. After all, the author has 200 years to cover in just four books.
Shan's vampires are violent creatures of the night, yet this book stops short of being a true horror story. Fans of the Cirque du Freak series will consider this prequel a must-read. But Birth of a Killer stands on its own and those who have not read the original series will still enjoy this story of dark beings of the night.
Comments
Cirque De Freak Prequel
I was lucky enough to get my hands on an advance copy of the new Cirque Du Freak series prequel, The Saga of Larten Crepsley, which comes out in hardcover this month. I'm excited to read it. I will post my review of it here as soon as I finish.
Keep an eye out for more reviews of brand new books! I'm hoping this advance copy is the first of many.
Looking for book reviews?
Teenreads.com has reviews, contests, book clubs and a lot more - all for teens!
Do you have a favorite site for book recommendations?
Recommended By Other Teens
Trinity's Picks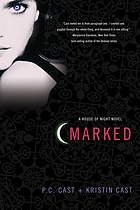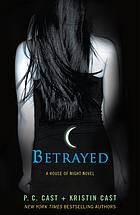 From the House of Night series by P.C. Cast and Kristin Cast
Trinity recommends these books for people who are into vampires and fantasy.
(The Brussels Library YA collection is missing a few books from this series. But thanks to your feedback, we are ordering them. I'll let you know when they arrive.)
---
Ryan Recommends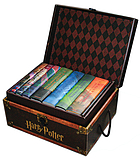 Harry Potter and the Deathly Hallows by J. K. Rowling
If you like 39 Clues, Ryan thinks you'll like this because it is a very suspenseful book with a good end to the series.
---
Maximilien Suggests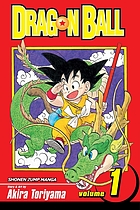 or Dragon Ball
He says it is really fun, a really good manga classic. But he says you should watch out to see which version you like.
---
Raina Enjoyed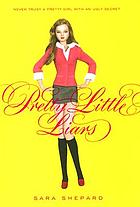 She says the book has good suspense and you can connect with the characters well. She recommends the entire series.
---
Buck Liked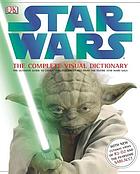 Star Wars: The Complete Visual Dictionary
Buck thinks that if you like Star Wars you'll like this book because it tells you about the movie.
---
Gaby Suggests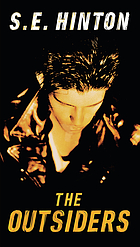 She says it's a great book with wonderful concepts. The characters are very interesting.
Monday Book Talk Picks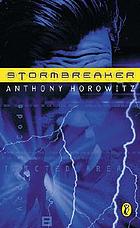 The first book in the Alex Rider series by Anthony Horowitz. For everyone who ever wished they could play with those cool spy toys!
After the death of the uncle who had been his guardian, fourteen-year-old Alex Rider is coerced to continue his uncle's dangerous work for Britain's intelligence agency, MI6.
From Monday, June 21, 2010
Available at the USAG-Brussels Library in hardcover, paperback or audio book.
---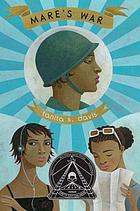 By Tanita Davis
For everyone who has an embarrassing relative - why can't they just be normal?
Teens Octavia and Tali learn about strength, independence, and courage when they are forced to take a car trip with their grandmother, who tells about growing up Black in 1940s Alabama and serving in Europe during World War II as a member of the Women's Army Corps.
Available at the USAG-Brussels Library on the YA New Books shelf.
Check out my video book trailer:
---
page revision: 53, last edited: 13 Oct 2010 02:30